New Album – The Machinist
I am extremely happy to announce that the 8-track album we've been working on for the last two years it finished and released: The Machinist.
The title of the album comes from the song with the same name. As mentioned elsewhere:
Exactly 50 years ago, on the night of 26 april 1966, a 200 meter tanker called Torne was on the way to Argentina fully loaded with ore when it suddenly hit something, outside Denmark. The engineers in the engine room could feel it and hear the noise, without knowing what was hit, and the captain called to stop the ship.

They would later understand that a smaller ship – in relation to the tanker – had been hit, which sank, taking 6 lives with it. The story was told to me as a child by my father, working in the engine room of Torne, only 25 years old at the time, and I've used this narrative for the song titled The Machinist, which also has named the album.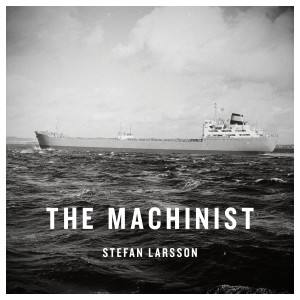 Check it out: Spotify // iTunes // Google play
These are the 8 songs:
Promises
I wish it was clear to you
The machinist
From A to B
The Fugitive
Rebel
How I learned to love the bomb
Lighthouse
Participants
There is a whole pool of skilled musicians that have contributed to the album, for which I am very humble and thankful. Firstly, Zebastian Swartz is the king of mixing, but also shared his voice for backing vocals and added guitars (such as the solo on Rebel). Then we have Erik Errka Petersson on hammond, piano and rhodes; Daniel Wejdin on double bass; Lisalotta Carlsson on vocals; Fabian Ris Lundblad on drums (except on track 5 and 7 where Timmy Fredriksson plays); Olle Hedström on trumpets, Johan Åström on trombone and Martin Nurmi on saxophone and flute.
I've written the music and the lyrics and sing and play guitars mostly, and some percussion, harmonica and pump organ. It has been recorded in different Swedish locations, and I particularly enjoy the fact that it has been possible to collaborate on the mix between Stockholm and Honolulu.
It is released by Room 101 Music. The release is also made through an acoustic gig in Honolulu where I currently live.
Comments